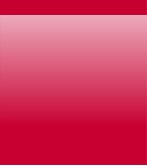 KNOWLE LOCAL HISTORY SOCIETY
LATEST NEWS


ADMINISTRATION
Charitable Status
Since a change in the Charity Commission's rules in April 2007 societies with an annual income of less than £5,000 are not eligible for registration. The Society is, however, an unregistered charity, and can apply for registration later if it needs to - the Commission proposes to allow voluntary registration for those with lower incomes from late 2008. In the meantime, the Commission has offered to assess the Society's paperwork.
Gift Aid
Although not a registered charity the Society is eligible for Gift Aid, a matter solely for HM Revenue & Customs which decides each case on its merits. We have been registered with HMRC since 2012 and received a refund of £290.81 for the previous years up to 31st August 2012.
Constitution & Rules
The Charity Commission issues a model constitution, which the Society adopted in March 2008, with only the necessary insertions and one small alteration. It allows for a set of binding rules to cover items such as subscriptions, etc, which are re-adopted at the Annual General Meeting. Click on the button below or at the top of the page to download
You will need Adobe Reader to download documents. Click the icon on the left to download free.

Download constitution
Download rules
Download risk assessment
Finance
The Society is financed through subscriptions and donations. As a very small society we are not required to appoint an independent examiner.
Insurance
The Society's public liability insurance (for £5m) comes with its membership of the British Association for Local History. It also covers loss or damage to the Society's property.
Risk Assessment
The Society has carried out a risk assessment for all its normal activities. Click on the button below or at the top of the page to download.
General Data Protection Regulation 2018
Under the terms of the General Data Protection Regulation, which came into force on 25th May 2018, Knowle Local History Society has produced a Privacy Notice. The Privacy Notice explains what personal data we hold about members, how it is collected and how we use and may share this information. This is available on our website, or upon application to the Membership Secretary. In summary:
We will only collect necessary personal data to enable us to perform our duty in running the Society.

We will only communicate with the membership of the Society.

We do not, and will not share your personal information with any other third party without your permission.
We will assume that as a member of the Knowle Local History Society you will wish to continue to receive communications in the present format unless we hear to the contrary from you.
Click on the button below or at the top of the page to download the full privacy notice
Download privacy notice