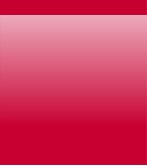 KNOWLE LOCAL HISTORY SOCIETY
LATEST NEWS


THE GREAT WAR IN KNOWLE
Duration c. 50 minutes
The disappearance of the young men of the village to the War; support for them at home: news from the Front; the tragedy of HMS Black Prince; the requisition of horses: the Volunteer Training Corps; the Red Cross; celebrations as men returned home; and memorials to those who did not.
With an associated booklet. See Publications
Right:A card sent from France by Mr. Gimes to his wife
BOWLING IN KNOWLE
Duration c. 50 minutes.
The history of the game of bowls in Knowle from the 17th century to the present day. Including: the first green in The Square and later ones at the village inns; the local clubs
With an associated booklet. See Publications
Right: the new Bottom Green at Dorridge (Andrew Bryson)
EVA WOOTTON ~ HER LIFE & LEGACY
Duration 45 mins.
A resumé of Eva's long life in Knowle and the legacy she left to the village, including her data on nature conservation and Knowle's first local history collection. Above all, Eva is remembered for The History of Knowle, published in 1972.
Right: Eva in choir robes
KNOWLE LOCAL HISTORY SOCIETY Due Oct 2017
The Society's objectives and its activities. The information on this web site in the form of an illustrated talk..
Duration c. 30 minutes
RESEARCHING KNOWLE HISTORY
An introduction to the Knowle records for those starting out on research. Duration 40 mins. Not illustrated.
The Knowle Boundaries * National and Local Sources * The Internet * Oral History * Primary & Secondary Sources Maps * Photographs & Postcards * House Names
Sale brochures * Court Rolls * Property Deeds * Wills, etc.
Right: The Square, early 1900s.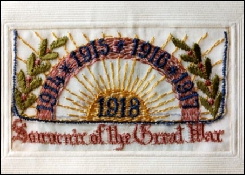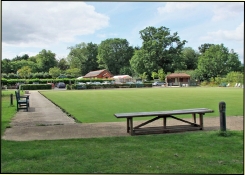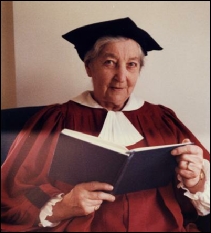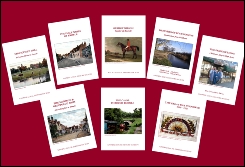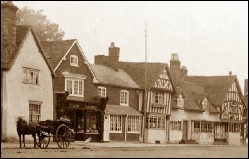 AN IMAGE LIBRARY FOR KNOWLE
The origins of the Society' image library, created by the late 'Geoffrey Dean and how it is used when preparing Society projects, answering queries, etc. Duration c. 40 minutes
Right: A car rally passing through Temple Balsall, one of Geoffrey Dean's own photographs.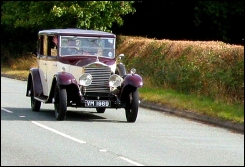 KNOWLE IN THE 1890S
A collection of 36 slides of Knowle taken by Edwin Jaques of Dorridge in the 1890s as part of the Warwickshire Survey (original prints now at Birmingham Central Library) Images scanned from new prints developed from the original glass plates by Colin Green. Duration c. 30 minutes
Right: Poplar Farm in Baker's Lane, now called Rising Sun House and formerly the home of Sir Adrian Cadbury.
WOODWARD'S KNOWLE
A collection of over 100 photographs of Knowle and the surrounding area taken by advanced amateur photographer Frank Woodward of Hillcrest in Widney Road . Developed and printed in his own dark room at home. By courtesy of his grandson, Piers Milne. Duration c. 30 minutes
Right: A triumphal arch erected at the Station Road/Widney Road crossroads for the coronation of Edward VII in 1902.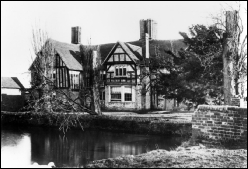 Back to Talks Main Page
Back to Talks Page 1
See the menu on the left to view content.
Right: Some of the Society's publications